A quick overview of the HOA ordering process.
HOA Return Times
Typically, HOA orders require 10 business days to get back. This is a standard set in the HOA industry. Not all HOAs follow this, some are quicker, some drag their feet longer.
When you place an order, be sure to indicate both the Need By date and the Closing Date. The Need By applies more to the CIC Documents. We'll strive to have the Estoppel / Status Letter back in the same month or no later that 10 days before closing, whichever is sooner. (If your closing is April 8, we'll shoot for March 24-25.
When the deadline is less than 10 business days away, we may be able to rush it, depending on the HOA / management company. Most will rush, for a hefty fee. If we need to rush, we'll let you know right away and get the current fees to you.
Fees may be along the lines of:
- Standard, 10-day, $300
- Rush, 5-day, $75 additional
- Rush, 3-day, $125 additional
- Rush, 1-day, $175 additional
Be aware, we do not control these fees and the day count typically starts the day after the order is placed. So an order placed on Monday for a 3-day rush will be delivered Friday.
Agent Authorization
As the property owner, the seller should be able to get all the CIC Documents at no charge from the HOA. The seller may choose to get them directly and save the Service Fee that we charge.
If not, we provide an Agent Authorization form during the ordering process. This form should authorize us to obtain the CIC Documents on behalf of the seller with no additional fees.
If you don't have this completed when you're placing the order, the system will automatically email you a blank copy to get completed within 48 hours.
Of course, if the seller can't or won't get the documents or sign the authorization, we can get them by paying the HOA or management company's fee.
Ordering Process
The process to order HOA related documents appears along side the other documents we offer. Once you've selected a property, just check either or both of these options: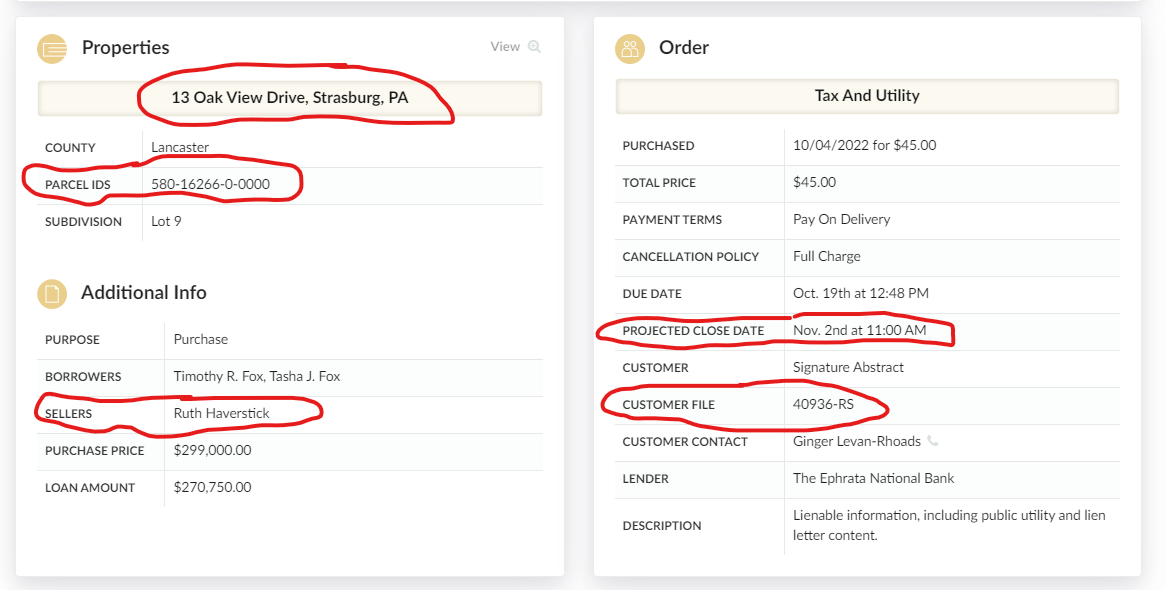 Clicking Place Request will prompt for more information necessary for the closing.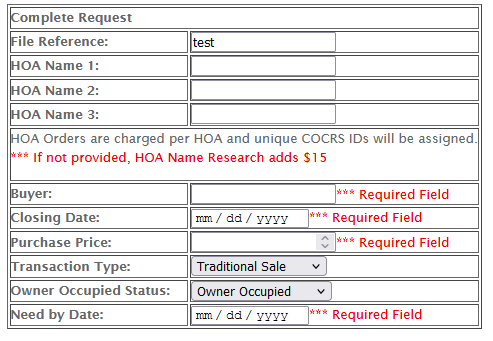 Be sure to enter only the HOA names, not the management company information into the HOA Name fields. Once you enter all the details, click Place Request and our team will being processing.